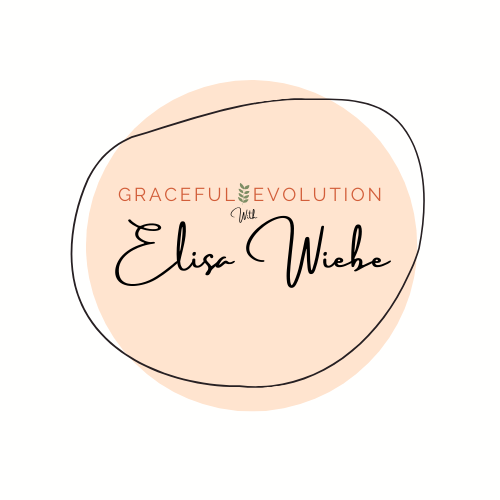 Do You Feel like Something Essential Is Missing?
*
Do You Long to Cultivate More Meaning & Purpose in Your Everyday Life?
 I HEAR YOU! 
---
Never quite "fitting in" I've always questioned "what it is that I'm doing here?" 

My work in health care has led me to question our society, the obvious fact that what is considered "normal" is often unhealthy & out of balance.
As a dreamer, visionary, mystic & most importantly a mother, I've been combing my way through the thick of my own programming, conditioning, traumas, and ancestral wounds. 
I know there is a way we can live more ethical, humane lives, where harmony & abundance isn't just a far off dream. 
To get there all we need to do is CHOOSE IT! Committ to the inner work on ourselves.
You cannot do it for anyone else, you cannot will it for anyone else. You do it for you, and that is how the shift begins. The ripple effect afterwards will be palpable with time.
Moving from feeling stuck in a mundane daily routine with outside expectations, to rich & nurturing rituals & practices that feed your soul.
That is how you can change your reality, the new "normal" you experience and ultimately how you change the world!
Discover the Possibilities That Await You When You Dive into Your Healing Journey
 The 2021 Membership Year Is Divided into Eight Blocks, Which Aligns with Particular Elements, Chakras, Planets & Zodiac Signs.
We Can Support Our Evolutionary Process By Attuning Our Energy to the Seasons & Cultivating Daily Ritual.  Living in Abundance with a Deep Sense of Meaning & Purpose.
In Each Block We Celebrate Special Cosmic Alignments  & Engage in Practices & Ceremony. Bringing a Sense of Sacredness & Enchantment into our daily Lives. 
This New Way of Living is in Harmony with Mother Earth & All Creation, Imparting Us with Wisdom & Knowledge That Has Been Lost for Ages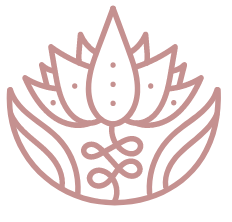 Yoga Classes (Includes Pranayama, Asana, Relaxation & Meditation)

Energy Alignment Ceremony 
   Community Forum
   Circle Share: Opportunity to share & nurture the connection of the community

Contemplative Homework & Journaling Prompts

Astrology Conversations  

Nature's Medicine: Seasonal Herbals & Foods 

 Rituals &Mythology

 Access to The Archive resource library

The Exchange

There is no denying our world & its structures are changing. We are moving towards equality & collaboration, challenging us to find new ways of giving & receiving.
This 3-Tiered pricing model was created with the intention that anyone who wished to participate in this membership was coming with an open heart & a deep soul calling to do their inner work. I feel strongly that financial restrictions should not stand in the way of someone accessing the support provided within this membership. 
Contact me if you would like to inquire about another energy exchange or would like to collaborate
Middle Ground
$44
per month
Pay It Forward
$55
per month
Through Intentional Practices, Ritual & Ceremony
We Heal Our Disconnection from the Earth & Begin to
Alchemize the Energy of Our Time

Are Weekly Yoga Classes Live?
No, classes are pre-recorded and released in the membership site every Sunday
Am I Expected to Participate in All the Offerings?
You can participate as much or as little as you like. Although Making Sacred is a platform intended for community connections & continuous inner reflection, we recognize & honour your unique process and trust that you will participate to the extent that you are receiving benefit
What is involved in the Energy Alignment Ceremonies?
The Energy Alignment Ceremonies are held 8 times per year on the "Power Days" known as the solstices, equinoxes & cross-quarter days of the year. Theses days hold powerful cosmic alignments, as such are celebrated with ceremony, movement, sound healing & energy healing. 
I'm not very flexible, will I be able to participate in these yoga classes?
The yoga classes are accessible to ALL ages & body types, regardless of your limitations. If you have a specific medical condition that requires disclosure & direction please don't hesitate to contact me so I can provide you with alternative options that will take your unique needs into consideration
What is Included in The Resource Library?
The Archive is the space you can visit anytime to access past yoga class recordings divided into sections, as well as any extras! You can access pranayama, meditations, and yoga sets independently. This is great because you can choose what you need day to day without having to do an entire yoga class. Over time the library will build and you can go back and access anything you wish for as long as you remain an active member
What Kind of Rituals or Projects Will be Offered?
All Projects are offered with the intention to deepen our connection to ourselves & the energy of the season.
Regular projects include:
Creating mandalas & crystal grids

Creating seasonal alter

 
Other extra projects specific to the season & cosmic alignments may include:
Creating crystal jewelry

Making & using talismans

Art & working with nature




Divination using oracle cards, runes, & pendulum

And more I'm sure ;)
Is There a Time Commitment?
Although it is ideal to join the membership with the intention of continuing the work throughout the entire year, there is no locked in time commitment, payment is due monthly and you may withdraw from the membership at anytime.

What is the Circle Share?
The Circle Share is a LIVE call once per month where members of the community have the opportunity to share their experiences and challenges. This can be done live on the call or comments & stories can be sent in a few days prior to be shared with the community. This is also an opportunity to ask questions & receive answers or support. 
Together We Journey Inwards Through the Deepest Layers of Our Conditioning.
*
I

n Search of Our Truth, We Explore the Mysteries That Lie in the Dark & Rejected Parts of Us.



Weekly Yoga Class
Energetically Aligned Classes That Honor the Energy of the Season, Chakra & Elements
Energy Alignment Ceremonies
Celebratory Ceremonies to Honor the Seasons as They Change
  New Moon & Full Moon Meditations
Optional Guided Visual Meditations to Deepen Your Manifestation Practice
Community Forum
A Place to Share Your Experiences, Encourage one Another & Ask Questions
 Rituals & Mythology
Learn & Experience How Seasonal Changes Were Celebrated in the past Through Stories, Food & Rituals.
Discover Tools, and Rituals That Support Your Healing, and Deepen Your Connection to the Divine Within
Contemplation & Journal Prompts
The Deep Inner Work You Will Begin to Cultivate through Practice & Commitment
The word yoga means to unite. That is, to bring together all aspects of our being. A big huddle between the mind, the physical body, and our spirit or essence. Together in balance & harmony we experience our wholeness.
My yoga journey has been shaped by both darkness & light. Great challenge & profound transformation. 

When I was training to be a yoga teacher I allowed myself to be shaped and confined by the practices taught in that particular "lineage," which seriously overrode my own intuition, and the wisdom that my body was trying to communicate to me.

I learned a great deal about myself through this process & began an even deeper journey then I imagined..
Upon a deep and extended period of reflection I discovered that 
My body is a female form and loves to move dynamically in flowing movements and forms. Although yoga teaches tall spine & active core. It is equally as important to connect to the playful, sensual & relaxed core & pelvis.

The more I connected with the lunar cycles and my own menstrual cycle I noticed at certain times I craved slow, still, yin focused postures, deep relaxation & restorative rest.

As someone who is sensitive to the energies of the world around me, I could use tools from my yogic training, energy healing & other areas of study to create an aura clearing & building practice that very helpful at protecting my energy field & clearing it when necessary

Yoga is not only physical postures and movements. Yoga is the unity consciousness, yoga is freedom🌟. This neutral place of unity can be achieved in my ways, including movement, pranayama, mantra, dance, stillness & meditation in various forms
So learning all this, and knowing as a lifelong seeker I will continue to grow & evolve, I'm offering yoga to you in an abundance of ways and forms.
Know that no one way is better than the other.
Each experience we have is happening FOR US, to help us to evolve. 

Note: yoga is accessible to ALL ages & body types, regardless of your limitations. If you have a specific medical condition that requires disclosure & direction please don't hesitate to contact me so I can provide you with alternative options that will take your unique needs into consideration

Prana Flow- largely inspired by kundalini yoga & hatha yoga. These classes use a combination of dynamic movements & holds, as well as pranayama (breath-work) and mantra meditation.

Soulful Yin Yoga- yin yoga with a guided mindfulness & gratitude narration. Basically I talk you through the resistance that you are holding, and guide you to meet yourself from a place of love & gratitude.

Energy Medicine- often these practices which are inspired by Donna Eden & my personal energy work practices will be added to the beginning or end of the classes mentioned above. Sometimes as a stand alone.
These practices are very simple & gentle which encourages us to tap into the subtle aspects of our energy bodies & trust in what we cannot yet see or feel.

Write your text by editing it directly on this page. This will be collapsible.
Click on the link above to collapse this text.
To Emerge From Our
Cacoon of Conditioning
and into Our Authenticity,
We Must Relearn How to Align with
Mother Gaia & Universal Energies.
"Practicing with Elisa provides a truly wholesome experience. Her gentle and open nature inspires each individual to bring out their best self and work at their own pace. She creates a beautiful, safe and inviting space where one can truly ease into the deep practice of Kundalini, from beginner to advanced without judgement. She is natural born teacher and guide and I highly recommend experiencing what she has to offer."

Gabrielle Zoppa

Co-Founder Spa Botanica

"Such an awesome experience yesterday with Kundalini yoga! Could sense things I didn't even realize were around me. Elisa is an incredible instructor and was extremely helpful and thorough in explaining processes, breathing exercises, etc. I would highly recommend trying this type of Yoga!"

Monnette Calixto

"My experience with Elisa and her Kundalini Yoga class series are truly transformative and wholesome. She is an amazing teacher and guide. Her presences is very calming and grounded, and she makes one feel very comfortable in her classes. I highly recommend to all who are needing some body and soul wellness they need to be at Elisa's Kundalini Yoga classes! I have referred friends and family and I always hear nothing but amazing feedback. I can't wait to start the fall sessions with her!!! She is truly an amazing Goddess, Woman and Mentor"

Eliana Rojas

Founder of Cosmic Bella Oracle

" I have never felt this connected to a practice before. I cannot wait until next class. Thank you"

Mikkela Witko

Co-Founder of Thirst Tea

"What a unique practice! It's an experience we should all get the pleasure of having"

Ashley Tupper

"Elisa, you are an amazing Kundalini Yoga teacher! I love your energy and passion to share your knowledge with others. After I experienced a tragic loss this past year you were incredibly supportive to me. I will never forget the wonderful Yoga Class that you did for me - "Honour the Departed & Move through Grief", it helped me immensely. "

Carol Barry

"I've attended some of Elisas classes, both online and in yurt! While classes in the natural environment of the yoga yurt are intimate and grounding, Elisa is still able to exude that same sense of calmness and gratitude in her online classes. Looking forward to more of her teachings!🙏🏻 "

Deb Benning

""Elisa is an amazing teacher. I find her energy both calming and energizing at the same time. I leave each of her classes feeling grounded and centered. She is a beautiful soul and a talented teacher. If your thinking of taking a class with her just sign up you will be glad you did.""

Sarah Watkins